Comparte
A survey of 1,022 Americans ages 18 to 25 from June 10 to June 15 from Credit Karma, first reported on by the New York Times, found that 29% of Gen Zers are living at home with parents or other relatives.
The 29% of Gen Zers who are at home described it "as a long term housing solution," according to the Credit Karma survey. That might be due to how much they'd be paying otherwise: Of the Gen Zers who have left the nest for either a rental or property ownership, 32% estimated that they're putting half of what they make every month into their rent or mortgage.
Moving out is getting far more expensive for all Americans. June saw rent prices climb by 0.8% from the month prior, and shelter prices increase by 5.6% year-over-year, according to the Bureau of Labor Statistics' Consumer Price Index.
While millennials found themselves kickstarted into growing up during the pandemic — with some leaving the cities for suburbs, others making a foray into home ownership, and still others becoming nesters in their own homes — a good chunk of Gen Z was sent back to their parents' houses.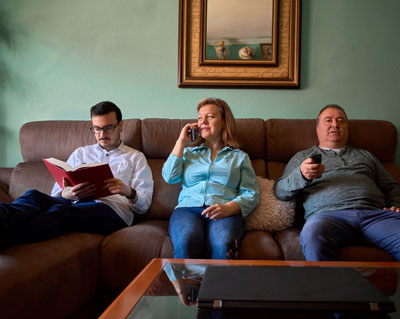 "The pandemic had a big effect here," Colleen McCreary, a consumer financial advocate and chief people officer at Credit Karma, told The New York Times. "That age group was likely sent home from college, or didn't have the job and income security to have their own place."
Indeed, only the oldest members of Gen Z were able to experience a version of post-graduate adulthood.
The pandemic came at a formative time for Gen Zers, with those who were working at higher risk of losing their jobs, and collegiate Gen Z suddenly sent home for remote schooling. That meant more Gen Zers living with their parents, and may be part of the reason that they see it as a long-term housing option. Now, as Gen Z finally bursts into the labor market, they're confronting a new foe: Inflation. Of the Gen Zers surveyed by Credit Karma, 28% said that they are "unable to save money right now," and over half attributed that to inflation. Juliana Kaplan
Comparte