Comparte
Despite a labor shortage that has companies desperately looking to hire and an economy wreaking havoc on bank accounts, young people are increasingly hesitant — or outright against — working for a firm that does not have climate-friendly policies.
The cultural shift in attitudes from that of prior generations shows that Gen Z and younger millennials are factoring in more than just wealth when making life decisions.
Gen Z, millennials are overwhelmingly concerned about climate change
Polls show Gen Z and millennials are overwhelmingly more concerned about climate change than generations past. Some companies recognize this and are prioritizing incorporating sustainability into their mission statements to attract young professionals.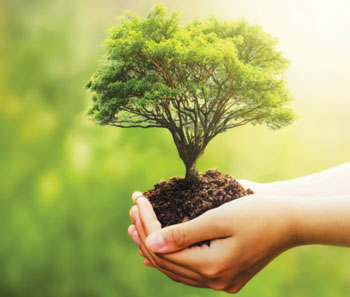 Richard Locke, a founder of MIT Sloan's Laboratory for Sustainable Business, says antiquated views about sustainability are changing and becoming more mainstream. Big corporations can capitalize on that and implement — or at least, appear to implement — green initiatives.
Millennial Maggie Phelan, treasurer of the Cape Cod Climate Change Collaborative, says she is one of the young people who turned down a job offer with a bigger salary to work at an institution that fits her ethics and values.
"I'm not a crazy person — I did consider it," said Phelan, who lives in Eastham and also works at the Collaborative's annual Net Zero Conference. "It's hard when you have a family and someone dangles that carrot. But at the end of the day, I wouldn't have been happy with a company that wasn't based in and dedicated to serving my community."
Kana Ruhalter
Comparte