Comparte
Una de las estrellas más prominentes e influyentes de Hollywood
Es uno de los nombres más prominentes e influyentes en la industria del entretenimiento actual. Zendaya, la joven que recibirá, el premio Star of the Year en la próxima CinemaCon, durante los Big Screen Achievement Awards, es la estrella que deslumbra en nuestra portada.
Zendaya actualmente protagoniza la segunda temporada de "Euphoria" de HBO y A24. Su interpretación de Rue le valió un premio Emmy en 2020 por la primera temporada, lo que la convirtió en la mujer más joven en ganar un Emmy a la mejor actriz principal de drama.
La joven también está próxima al estreno de su película, el 11 de agosto de este año: el drama deportivo romántico 'Challengers', dirigido por Luca Guadagnino, en el que actúa junto a Mike Faist y Josh O'Connor.
Además, la joven actriz tiene pendiente la exitosa secuela de Duna, la épica espacial de Denis Villeneuve, producida por Warner Bros. y Legendary Pictures, planeada para arribar a los cines de todo el mundo el próximo 3 de noviembre.
En el amor Zendaya, está súper enamorada de Tom Holland (Spider-Man), quien al parecer ya le dio a su amada un anillo de compromiso.
UNA ESTRELLA IMPARABLE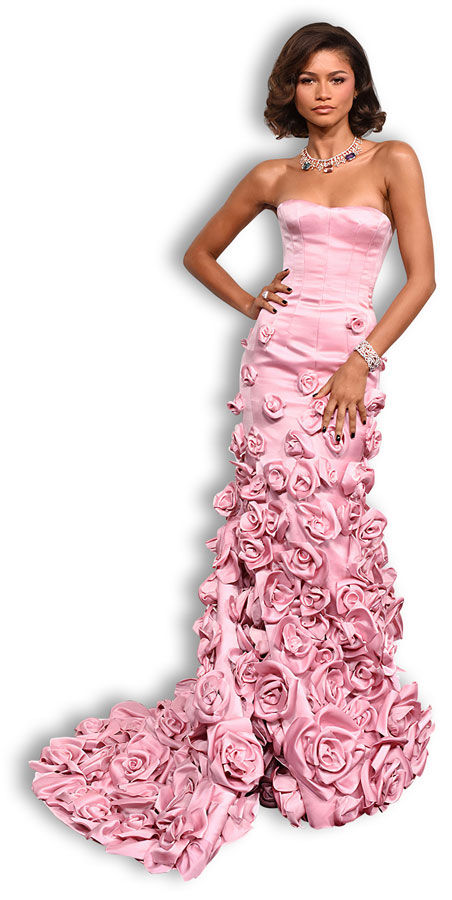 Nacida y criada en Oakland, California, Zendaya creció actuando y pasó gran parte de su infancia en el teatro local donde trabajaba su madre. Lanzó su carrera como actriz en Disney Channel protagonizando la exitosa serie "Shake It Up!" durante tres temporadas y "K.C. Undercover" durante tres temporadas, que también ayudó a producir.
La actriz participó en "Spider-Man: No Way Home", "Spider-Man: Homecoming", seguida de "Spider-Man: Far From Home".
Zendaya es un ícono de la moda líder. En la primavera de 2019, Zendaya lanzó su primera colaboración de moda con Tommy Hilfiger, titulada Tommy X Zendaya. En 2021, recibió el premio Fashion Icon Award de CFDA, lo que la convirtió en la ganadora más joven de este premio en la historia. Actualmente, Zendaya es el rostro de Lancome, Bulgari y Valentino.
Comparte